Fast, Accurate Sterility Testing
Industry regulations and current Good Manufacturing Practices (cGMP) require sterility testing on any product intended to be sterile, such as medical devices, injectables, cosmetics, ophthalmic solutions and more. Sterility testing is critical to your product-development process to ensure products are free of viable microorganisms and safe for customers or patients.
Why Choose Certified Group for Sterility Testing?
You need a laboratory partner that can provide accurate results while delivering fast turnaround times. What's more, you need a partner who can help disentangle complex regulations and provide guidance specific to your industry so you can maintain compliance. We have the expertise to help.
Sterility testing performed under aseptic conditions in an ISO-certified class-5 environment
Testing done in accordance with the appropriate standards (USP <71>, 21 CFR 211) for maximum quality & accuracy
Continual quality-assurance monitoring throughout testing increases accuracy
Our commitment to quality and accuracy provides fast turnaround times (TAT) and peace of mind that you're releasing safe, high-quality products into commerce
Service tailored to the material & products you're testing
Expertise to help understand complex regulations so you can remain compliant
Our Commitment to Quality Maximizes Accuracy
Inaccurate test results can put your customers at risk, damage your reputation and waste money. We test in an ISO-certified class-5 environment while using processes that strictly adhere to USP 71, 21 CFR 211 and other appropriate standards, depending on the material being tested. Our quality-control process helps us provide accurate results.
Our ISO-certified class-5 testing environment is isolated in a separate building to help ensure aseptic conditions for increased accuracy
We continually update our processes to increase automation, accuracy, and speed
Our microbiologists triple gown and perform all procedures and testing in HEPA-filtered rooms for the most accurate results
Our microbiologists participate in routine requalification to ensure we are in line with stringent ISO and FDA protocols
We perform suitability testing to determine how best to test your products for sterility
Sterility Testing: Membrane Filtration Method & Direct Inoculation
There are two primary ways to perform sterility testing: the membrane filtration method and direct inoculation. We use the proper methodology based on your products and the appropriate compendia.
Membrane Filtration Method
Samples are passed through filter with aseptic techniques/processes

Most commonly used method per USP <71> for many products

Samples with antimicrobial properties are neutralized to ensure accuracy
Direct Inoculation
Sample is directly introduced with aseptic techniques/processes
Commonly used on non-filterable products (oils, suspensions, bulk solids, etc.) per USP <71>
Samples with antimicrobial properties are neutralized to ensure accuracy
Our Processes Help Speed Turnaround Times (TAT)
We continually work to automate our sterility testing process to remove variability and the potential for contamination, which not only increases accuracy but helps speed turnaround times.
We Answer the Phone When You Call
We understand that your business must act in compliance with regulations. But industry regulations change often and quickly get confusing. That's why we take our customer service as seriously as our microbiological tests. We help you understand what tests you need and how to interpret the results.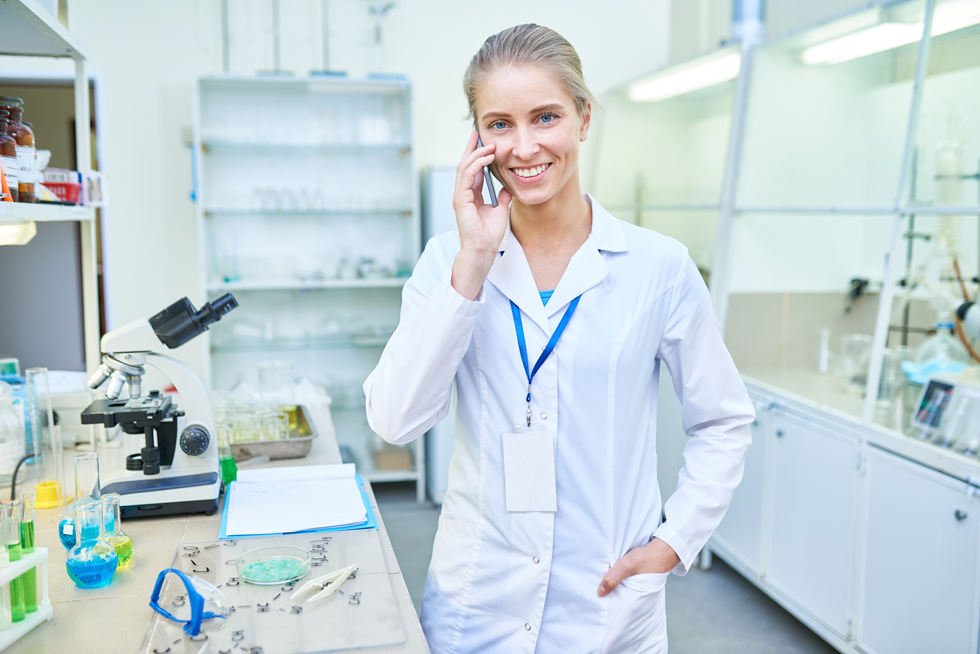 Personalized attention and service
Guidance on the right tests for your products and materials
Expertise to understand regulations and directions for remaining compliant
Constant communication throughout the process
Whether you produce pharmaceuticals, medical devices, cosmetics or more, we can help you get the sterility testing you need to ensure you're releasing safe products into commerce as quickly as possible.
Contact us today to find out how we can help you.