Import Issues
The Food and Drug Administration (FDA) has for many years recognized the role of private testing laboratories in determining the quality of foodstuffs imported into the United States. Programs such as Detention Without Physical Examination (DWPE) have resulted in the expanded use of private laboratories by importers. The FDA believes that, given agency resource limitations and increasing import obligations, they are obligated to rely to a significant degree on data generated by private laboratories to make compliance decisions. Certified Laboratories has been at the forefront among laboratories in dealing with the Food and Drug Administration and working with their programs, not only on DWPE but other matters such as referee samples and reconditioning proposals as well.
Is your imported product detained by the FDA?
We can help you release it. To get started, send the following items for our review:
Notice of FDA Action
Packing list
Commercial invoice
Warehouse inventory receipt or receiving tally
If you have any questions regarding the process, please call us at 800-CERT-LAB.
Because we provide our results to all of the FDA districts throughout the United States we have developed uniform and effective laboratory reporting formats that are consistently accepted by the agency. Certified Laboratories uses and provides for its clients a sample collection report that meets and exceeds all FDA format requirements. If you would like a copy of our sample collection report, please call 800 CERT-LAB.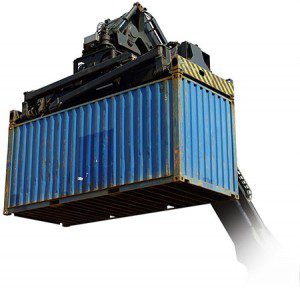 We have developed a reputation and expertise in this area that is second to none. We would welcome your comments and inquiries and look forward to being of service to you in the immediate future.
Our broad range of experience and FDA knowledge is unparalleled. We test products using accepted FDA methodology on imported items that are being held under Import Alert in order to obtain their release. We can expedite the release of detained products. We also work with importers and overseas processors to overcome FDA detentions through the 766 process (reconditioning). Our overall testing capabilities and knowledge of the FDA process far exceeds the competition. We accomplish this in the fields of microbiology, analytical chemistry (including three state-of-the-art LC/MS-MS Systems used for the detection of Nitrofurans, Pesticides and other approved chemo-therapeutic agents), sanitation analyses, along with decomposition (organoleptic) consultation.
Sample Collection
The appropriate and representative sampling of a product is crucial in assuring that the analytical work is accurate. It is necessary that the sampling collection be documented with the following data:
Date of collection
Identity of the sampler
Size and description of lot
Size and method of collection
Certified Laboratories uses and provides for its clients a sample collection report that meets and exceeds all these requirements. If you would like a copy, please call.
Analytical Packages
All reports submitted to the Food and Drug Administration by Certified Laboratories contains a minimum of the following:
Documentation associated with the sampler must be on file with FDA
Photo reports
Properly signed & dated worksheets that include:

Calculations and results
Methods used and any modifications, instrumentation, calibrations, and conditions.
Sample preparations and any modifications
Any other necessary information

Source, preparation and purity of standards
All chromatograms or spectra
Other Requirements
To aid the Food and Drug Administration in evaluating the quality of our work and to help them in assuring the accuracy, validity and reliability of our results, we provide or make available the following:
A list of equipment used for conducting the analysis
A list of each type of analysis and imported commodity handled by the laboratory
Appropriate laboratory information bulletins (LIB's)
Curricula vitae of personnel
Updated and accurate quality control records
Updated compendia if the latest official methodologies (AOAC, BAM, etc.)
Types of Analysis Performed
Chemistry Analysis which include:
Antibiotic Residues
Chloramphenicol
Fluoroquinolones
Gentian Violet
Malachite Green
Nitrofurans
Artificial Color
Borates
Histamines
Optimized Monier-Williams Sulfite
Saccharin, Cyclamates and Dulcin
Chromatographic Analysis employing TLC, GC and HPLC, which include:
Color
Coumarin
Indole
Pesticides
Extraneous Material Analysis which include:
Feather Barbules
Fragment Counting
Hair Identification
Insect Identification
Microbiological Analysis which include:
Coliform Count
E. coli
Enteropathogenic E. coli
Listeria Monocytogenes
Salmonella
Staphylococcus
Total Plate Count
Vibrio Cholerae
Vibrio p-Haemolyticus
Organoleptic Examination for Decomposition on:
Canned Crabmeat
Canned Tuna
Fresh Fin Fish
Froglegs
Frozen Fin Fish
Lobster
Octopus
Scallops
Shrimp
Squid
In order for any laboratory to maintain its laboratory acceptance, it must be up-to-date on all analytical and Food and Drug Administration Methodologies. For that reason, Certified Laboratories maintains an extensive library that includes, among other titles, Official Methods of the AOAC, USP, BP, AACC, and AOCS, as well as FDA Bacteriological and Pesticide Analytical Manuals (BAM and PAM). In addition we keep: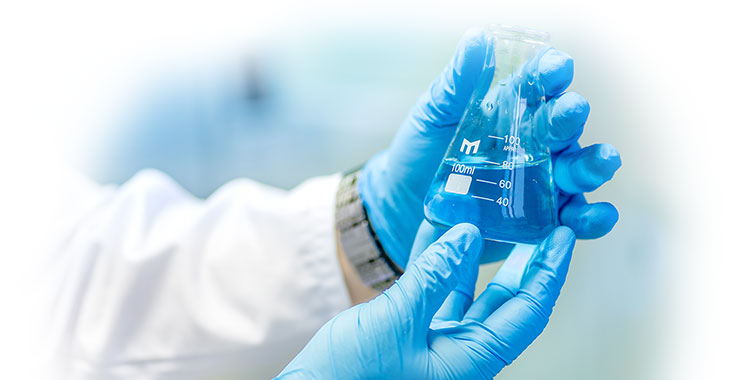 Laboratory Information Bulletins (LIB's)
Macroanalytical Procedures Manual
Current Journals including JAOAC, Journal of Agriculture and Food, Journal of Food Science
Inspection Operations Manual
Sampling of your product can sometimes be a problem, Certified Laboratories is familiar with all FDA sampling schedules. We have a staff of trained samplers who can handle the complete sampling procedure or, if you prefer to submit the sample yourself, we will explain to your personnel the proper sampling plans to employ. We are always prepared to take responsibility for sampling at the following ports:
BOSTON • NEW YORK / NEW JERSEY • CHICAGO • SEATTLE • PHILADELPHIA • LOS ANGELES • SAN FRANCISCO • TAMPA • HOUSTON • LAREDO • EAGLE PASS • EL PASO • NOGALES • SAVANNAH • MIAMI • OTHERS BY REQUEST