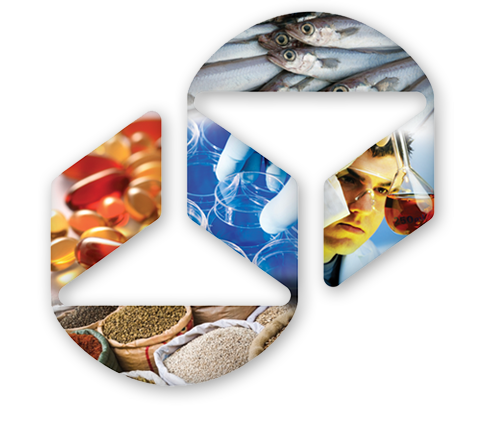 About Certified Laboratories
Certified Laboratories is a private, independent laboratory comprised of four nationally recognized laboratories located in New York, Illinois, and Northern California. Each of these laboratories has developed its own area of expertise and is an acknowledged leader in the field of food analysis with a wide array of clients from mom and pop startups to national, well known food companies to the FDA.
We employ only recognized methods and procedures for microbiology, chemistry and food forensics analysis. These methods include FDA, USDA, AOAC, USP and other validated methods developed by clients or the Certified Laboratories staff. Certified Laboratories includes testing services for environmental, raw material and finished product testing. Trust your samples with Certified Laboratories!
Certified Laboratories
Certified Laboratories was established in New York City by Dr. Charles Paley in 1926. It was known for its strong focus on dairy testing. Over our long history, Certified Laboratories expanded its analytical testing to a full service testing facility through organic growth:
Fitelson Laboratories in New York acquired in 1987 • Commodity Laboratories acquired in 1989
Liuzzi Laboratories acquired in 1994 • Millennium Microbiology acquired in 1997
Bacti-Chem Labs of NY, Inc. acquired in 2006
Certified Laboratories of California
Columbia Food Laboratories was originally founded in 1982. In 2001, Certified Laboratories purchased Columbia Food Laboratories.
Certified Laboratories of Northern California
Certified Laboratories of Northern California opened its doors in Merced. It has since then, relocated to Turlock, California. The laboratory shares its expertise in food microbiology, chemistry and environmental services with a growing list of delighted clients.
Certified Food Safety Center
In, 2010, Certified Laboratories acquired the company known as, Food Safety and Process Technology. The company was then renamed The Certified Food Safety Center and is based at our Turlock Laboratory. The Center's core focus is food safety projects including validation services, process authority work, challenge studies, identification of foreign matter and consulting.
Certified Laboratories of the Midwest
Our newest member of the family, Certified Laboratories of the Midwest opened its doors in Bolingbrook, Illinois; a suburb of Chicago. The laboratory offers a full range of food chemistry and microbiological testing services and also a molecular identification laboratory.
We invite you to come in and visit our state-of-the-art facilities.
We are confident that Certified Laboratories will exceed the expectations you have for a contract-testing laboratory.